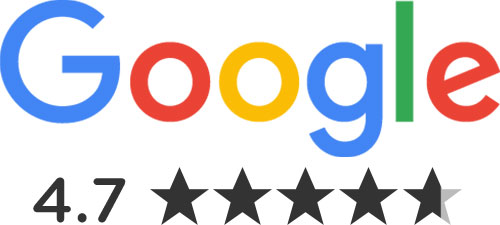 Here's what our clients are saying!

Vanessa Lynch

I am thrilled with the work DPR did with our backyard last summer. From point of contact with Jordan to the finished product, I couldn't be happier!
We live in a townhouse - and our home is in the middle of the strip, so it wasn't an easy project in terms of access. Even with the expected damage to our neighbours grass, they repaired everything before the project was complete.
This reno was a complete overhaul - DPR removed all our existing (uneven grass) and pavers. They created a larger walk out deck from a 3 x 5' builder grade deck to 10 x 12' with an amazing storage space under the deck, along with a glass railing around the upper deck and stairs. We opted for lighting on our stairs so we could see clearly at night (a little extra, but really would recommend this). The idea was to have a "maintenance free back yard" and that is exactly what we got. To add a splash of life, Jordan designed a garden bed in an L shape which I love...the little details like adding a border of Spanish polished pebbles really made the garden area "pop". DPR also helped with putting my sun shelter up which I love.
All round, this is a SOLID company, amazing work ethic, great team of workers and they keep to their word. Don't be fooled by Jordan and his partners age, they know what they are doing! :) I hands down recommend this company to anyone who is looking for a proper landscaping job to be done right, the first time. You get what you pay for....

Heather Laxton

The DPR team made our backyard vision come to life. The level of care and concern they show for their clients is unparalleled, and the quality of workmanship and attention to detail is evident to anyone who visits our beautiful backyard. The team was punctual and polite and made sure to minimize the impact of their work on us and our neighbours. We still can't believe the oasis you guys created is our to enjoy! Thank you Jordan for making our "cottage at home" dream a reality!

Victor V.

I have a small yard and wanted a quality job done I used DPR Landscapes for the work. I had fencing, stonework, and deck posts installed. In the front yard I had the builders low quality stonework replaced as well. They did a great job and I a super happy with all the work. I was home and able to see everything that was done, and they are the only contractor doing work in my neighbourhood that has actually put all the fence posts and deck supports deep enough. That is very important to prevent the posts from heaving in the winter.
They do very high quality work and do it right. They cheapest contractor is usually cheapest for a reason. Don't waste you money and higher someone like DPR Landscapes that will do the work right the first time. You want the landscaping to last and not be repairing it in a year, use a quality contractor.

Scott

We had a large backyard renovation done in the fall of 2019 which included new pool decking and patio. We then had the front entrance, partial driveway, walkway and garden done in spring 2020. Both of these areas had prior existing old, worn and sunken interlock pavers etc. (20 years old)
We had several companies in to view the work site and to also provide estimates (3 interlock and 3 concrete companies). I called DPRL and Jordan came prepared and was very professional to deal with. He laid out a basic construction plan, explained it all and then said he would return with the estimate. Jordan returned with the estimate and drawings for the yard and sat with us and explained everything, including costs, timelines and warranty etc. Their estimate was not the least expensive of the six, but was very competitive.
Jordan and Derek arrived on time with the scheduled start date. Derek was on site with the crew every day. This was a very professional, efficient and extremely hard working crew which became obvious while watching the demolition and new construction. They kept the site organized and tidy at all times and especially when leaving at the end of each day. The job was completed on time within the original estimated timeliness. Throughout the entire process, communication was excellent with both Jordan and Derek. They both truly care about their quality of work and customer satisfaction.
We were so pleased with their workmanship that we had them back in the spring to do a renovation of the front entrance, partial driveway, walkway and garden. Once again we received the full treatment from them starting with a professional consultation, drawings and estimates.
We had a great experience working with Jordan, Derek and their team. They truly care about customer service/satisfaction, the quality of their work and are a very professional company to deal with. I would not hesitate to recommend.

Sue MacArthur

It is my pleasure to write this review and speak to the amazing experience we had with Jordan and DPR team from start to finish. DPR (Durham Property Renovations) is hands down over the top customer service in every aspect, and are experts with above average skills in their craft. Every step from the initial contact and design, to the quotation and flawless execution made our experience as easy as possible.
We are so pleased with their work. Our front yard result is absolutely stunning! Over the past few days, we have had many people stop and express their admiration in the transformation and the beautiful work that has been done.
We just cant say enough about this company and this team. If you are looking for quality workmanship, fair pricing and a company that will work with you to design with great ideas and flexibility within budget, make sure you speak with Jordan at DPR!

Anna Kehagias

We just had DPR help us fix our back patio, they are true professionals. Jordan helped us out with design and layout and did not overwhelm us with options but truly listened to our wants and needs and gave us exactly what we were looking for. Jordan always made sure to let us know time and day for what was going on and during the time they worked on our project they made sure it was still tidy every time they left. I would highly recommend DPR and will be calling them again for future projects!

Agnes Marton

I am beyond incredibly happy with my front yard landscaping from DPR Landscapes. Jordan and his crew were very professional, designed exactly what I was looking for and more. The number of compliments I have received from neighbours and passersby has been overwhelming. I would definitely recommend using DPR Landscapes.

Melodie Alexander

DPR Landscapes were fantastic, from initial meeting to planning/design to install to after-care. I first met them at their display at Canada Blooms, and later met with Jordan, who understood my vision, and made useful suggestions. I really liked that they do both wood and hardscaping, many contractors only do one or the other, but with DPR I was able to get both my wooden verandah rebuilt, as well as a stone walkway and raised flower bed.
I was told it would be late July before they would be able to start the project - I thought, yeah, that means I won't see them till October …but they started the work right on time! The crew worked diligently, they obviously knew what they were doing, and left the site cleaned up at the end of each day. About a month after completion, one of the light strips on the stairs came undone at one end, and DPR came promptly to fix that. I really couldn't have been more pleased, I don't think you could go wrong with this company.

Len O.

The DPR team has exceeded our expectations! From the initial consultation all the way to the follow up, they have been professional and courteous. The planning stages are so important in a renovation and emails were answered in a timely fashion and the guidance as we embarked on this major renovation was awesome. The workmanship is impeccable. The team showed up on time or early every day and worked non stop to finish our dream landscaping project in a very reasonable time!
We love the design and are so happy with the workmanship of this talented team. The amount of compliments we have received from the neighbours are too numerous to list!!! Would highly recommend DPR for your landscaping project!!

Nuala Beattie

Excellent work. Staff at DPR are friendly and courteous. The owner Micah kept in constant communication with us and even helped us to resolve a problem we had with the paving company we hired. Any slight issues with their work were rectified immediately. I have had friends and even strangers compliment our new interlocking paving. I would definitely hire DPR again for landscaping needs.

Alex Ken

First time using this company. The quality and workmanship is top notch. The workers are very courteous and respectful, they accommodated us in every possible. The owners did every thing we ask for and more. Sometime even Went the extra mile. My wife and I would recommend this company to anyone looking for a beautiful upgrade to their home!